---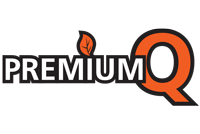 PremiumQ® Two-Stage Hybrid Hydronic & Forced Air Comfort System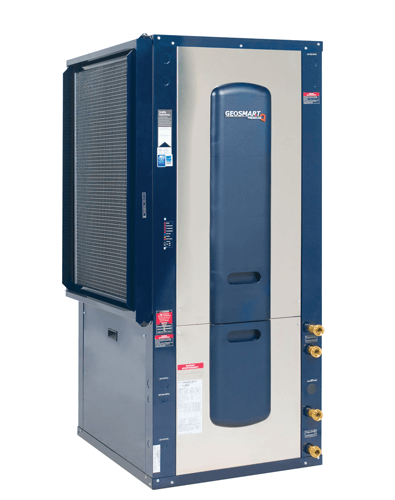 Details
GeoSmart Energy's PremiumQ® systems are the geothermal industry leader for energy efficiency, comfort and reliability. The PremiumQ® is an all-in-one quad system that will meet all your needs for heating, central air conditioning and on demand hot water production for radiant floors in one convenient package, offering you years of comfort from the moment the system is installed.
Characterized by its attractive blue and stainless steel exterior, the compact PremiumQ® can provide you with energy savings up to 80% compared with ordinary furnaces and air conditioners. For every dollar of electrical energy it uses to run the heat pump, it generates almost five dollars worth of energy output to heat and cool your home, representing an efficiency rating of 500%!
Coupled with GeoSmart Energy's intelligent thermostats and an integrated monitoring system, the PremiumQ® will offer you the finest in home comfort and reliability. Designed to meet a wide range of home applications, it can easily be installed in both newly constructed and existing homes, regardless of what climate you live in.
Features & Benefits
energy efficient

4.5 COP / 23.7 EER (ARI 13256-1 GLHP)

two-stage scroll compressor

ECM variable speed fan

desuperheater option
full capacity hydronic heating

cost effective

safe, clean and eco-friendly

reliable
The GeoSmart Energy PremiumQ® is ARI Performance Certified® by the Air-Conditioning, Heating and Refrigeration Institute, is safety listed by ETL (Electronic Testing Laboratories) and exceeds performance standards for the ENERGY STAR® rating.