---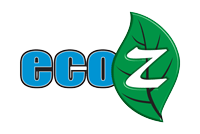 eco-Z® Commercial Single-Stage Forced Air System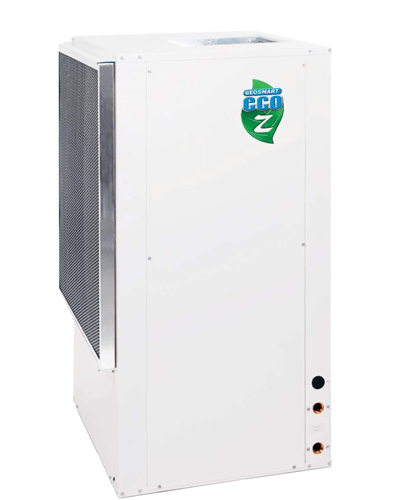 Details
Efficient, Reliable, Affordable. The eco-Z® provides the comfort and performance of a geothermal system, at an affordable price. With industry leading standard options in a compact cabinet the eco-Z® is suitable for both retrofit and new construction applications. The smart design of the eco-Z® optimizes it for both geothermal closed loop, well-water, or boiler/cooling tower applications.
The eco-Z® series is performance-certified under ARI/ISO 13256-1, while utilizing environmentally friendly R-410 refrigerant. It is designed to adhere to the footprint of lower efficiency equipment while operating at the high efficiencies of today's premium technology. The eco-Z® is available in a wide selection of nominal capacities (009-070), cabinet sizes, and an array of factory installed options to offer unmatched application flexibility. Not to mention all units are computer run-tested to ensure reliable performance at start-up – and for many years to come.
Features & Benefits
energy efficient

3.8 COP / 18.3 EER (ARI 13256-1 GLHP)

single-stage scroll compressor

PSC or ECM variable speed fan option
desuperheater option

cost effective

safe, clean and eco-friendly

reliable
The GeoSmart Energy ecoZ® is ARI Performance Certified® by the Air-Conditioning, Heating and Refrigeration Institute, is safety listed by ETL (Electronic Testing Laboratories) and exceeds performance standards for the ENERGY STAR® rating.