---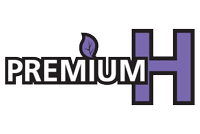 PremiumHE® Vapour Injection
Single-Stage High Temperature
Hydronic Comfort System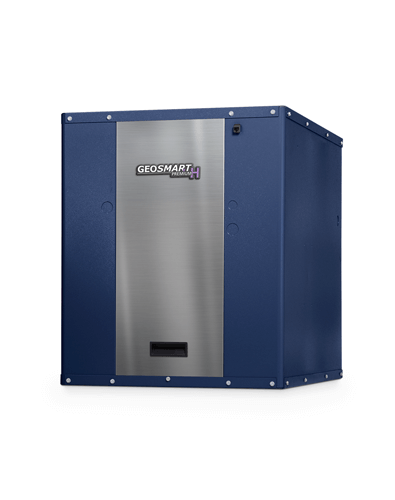 Details
GeoSmart Energy's Premium HE® high-temperature hydronic systems are the perfect solution to conventional boiler replacement and have become an industry standard for high-efficiency high temperature hydronic and indirect domestic water heating. The Premium HE® is a great solution for in slab or dry above radiant floor heating, indirect domestic hot water production, pool and spa heating offering you years of comfort from the moment the system is installed. Most models are also able to provide chilled water for cooling.
PremiumHE® can efficiently generate entering water temperatures of 130F. How do we do it? By utilizing a new and innovative compressor technology called vapour injection, and coupling it to an economiser, we divert excess heat from the heat pump and reinject it into the system, creating higher water temperature while maintaining ideal compressor operating conditions.
The Premium HE®, housed in an attractive blue and stainless steel cabinet, features a sophisticated Aurora microprocessor control and other premium components that make it the preferred choice for high-performance home and hot water heating. It heats water at a fraction of the cost of ordinary boilers and water heaters. For every unit of electricity used by the Premium HE® to operate the heat pump, it generates up to 3 units of 'free' energy from the earth. That equates into an efficiency rating of over 300%!
Designed to meet a wide range of home applications, it can easily be installed in both newly constructed and existing homes, regardless of what climate you live in.
When combined with a GeoSmart hydronic air handler system for conditioning air inside the home, the complete system provides the ultimate in savings, comfort and safe, reliable, quiet performance.
Features & Benefits
energy efficient

3.3 COP / 16.1 EER (ARI 13256-2 GLHP)

single stage scroll compressor

Onboard push button temperature control
desuperheater option

cost effective

safe, clean and eco-friendly

reliable
The GeoSmart Energy PremiumHE® is ARI Performance Certified® by the Air-Conditioning, Heating and Refrigeration Institute, is safety listed by ETL (Electronic Testing Laboratories) and exceeds performance standards for the ENERGY STAR® rating.